Meet Dr. Colin Henderson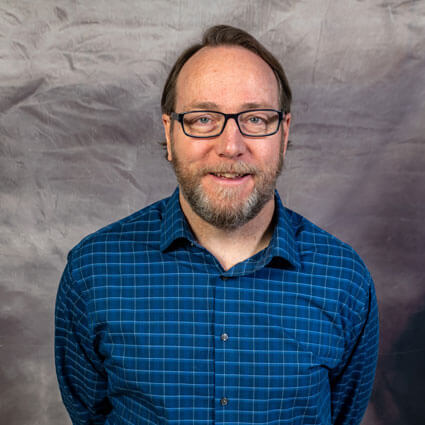 What I love about being a chiropractor is writing life-changing stories with my patients."
A mom, certain she would never play with her kids again, who soon finds herself kicking a soccer ball with them in the backyard.
A newborn baby who wasn't thriving, with parents who couldn't stop worrying. After chiropractic care, the baby puts on weight and hits all their milestones.
A man doubled over from low back pain who ended up being able to get back on the golfing green.
Discovering Chiropractic at a Young Age
As a 14-year-old, Dr. Colin was sidelined by severe back pain from his athletic activities. "The chiropractor saved my life. He got me back to doing the things I love." When he began his university studies, Dr. Colin had to find another chiropractor. This one held a doctor's report after an initial appointment. It was during this informative session that Dr. Colin had an "a-ha" moment, like so many of his patients do today.
Unleashing the Power Inside the Body
"Realizing that my body's ability to heal is far greater than anyone has led me to believe changed everything." It led Dr. Colin to approach his studies, health and entire life differently. When it was time to commit to a career path, he interviewed several people from professions he was considering. The chiropractor was the only one who said he'd continue working even if he made no money from it and couldn't imagine doing anything else.
That's when Dr. Colin knew it was the correct profession for him to join. He attended Logan University outside of St. Louis, Missouri.
Over his years in practice, Dr. Colin is continually amazed at what the body can do when given a chance. Though he always believed health came from within, seeing it in practice every day feels like a miracle. He is proud to witness and be a part of each patient's healing. "You can't underestimate the power within the body."
Dr. Colin has a long history and experience in taking care of pregnant women, newborns and infants. Your entire family is welcome at Live Life Well Chiropractic!
EXPLORE CHIROPRACTIC »
Staying Busy and Active
In his spare time, Dr. Colin loves playing hockey. He played it in his youth but began at the goalie position at age 52. He loves doing renovation projects around his house, singing and playing guitar. With four children, he and his wife are kept busy with their activities, including hockey, volleyball and Muay Thai kickboxing. He loves every minute of driving them around and watching their events.
Book your first visit with Dr. Colin. Contact our team now!

Dr. Colin Henderson | (403) 217-3002